Use the Halloween sales increase in your company!
2021-10-12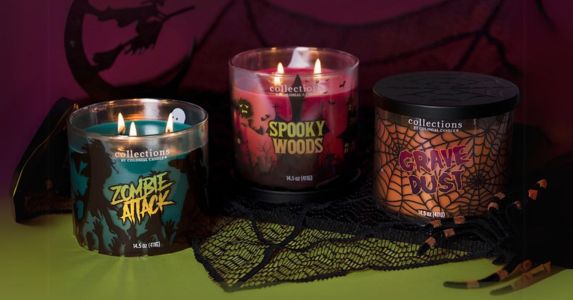 Halloween is celebrated on October 31, increases its popularity in Europe every year. An ever wider range of products dedicated to this time has appears every year. Halloween is not only fun for children - adults more and more often take an active part in it.
As we know, there is no Halloween without traditional pumpkin lanterns with a candle inside. Specially dedicated, limited scented candles for Halloween are gaining more and more popularity each year. In our offer you will find the best scented candles for Halloween that your customers will love. This year's Halloween collections are offered by Colonial Candle, Candle-lite Company and Charmed Aroma brands.
Every year, the growing popularity of Halloween in Europe is your chance for sales success!
Scented candles for Halloween - which ones to choose for your company?
It's definitely worth investing in popular Halloween-themed candles, such as Jack'o'lantern, graveyards, spider web, ghosts and zombies. It is good to complement the Halloween offer with candles in black and orange. Classic scented candles with pumpkin accords (naturally associated with Halloween) are also very popular on Halloween.
Limited edition scented candles with a Halloween theme are the perfect way to increase sales in October.
The photo shows a large triple wick Poisonous Pumpkin glass scented candle from Candle-lite Company.
Some Halloween fragrances are available in minimalist design that makes them a universal product for sale in the following months.
The photo shows the limited Midnight Potion soy blend candle by Colonial Candle.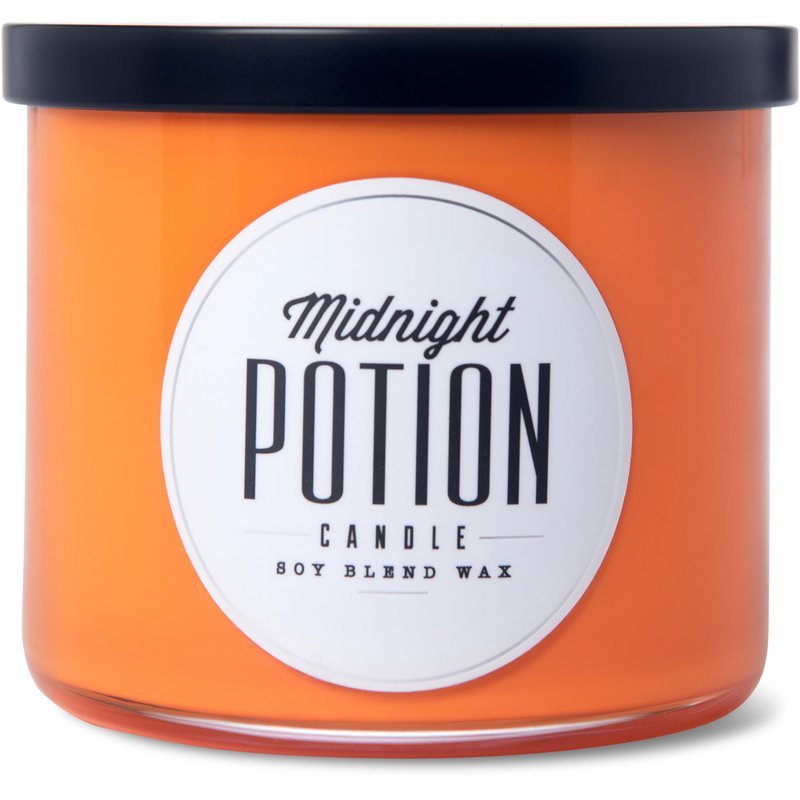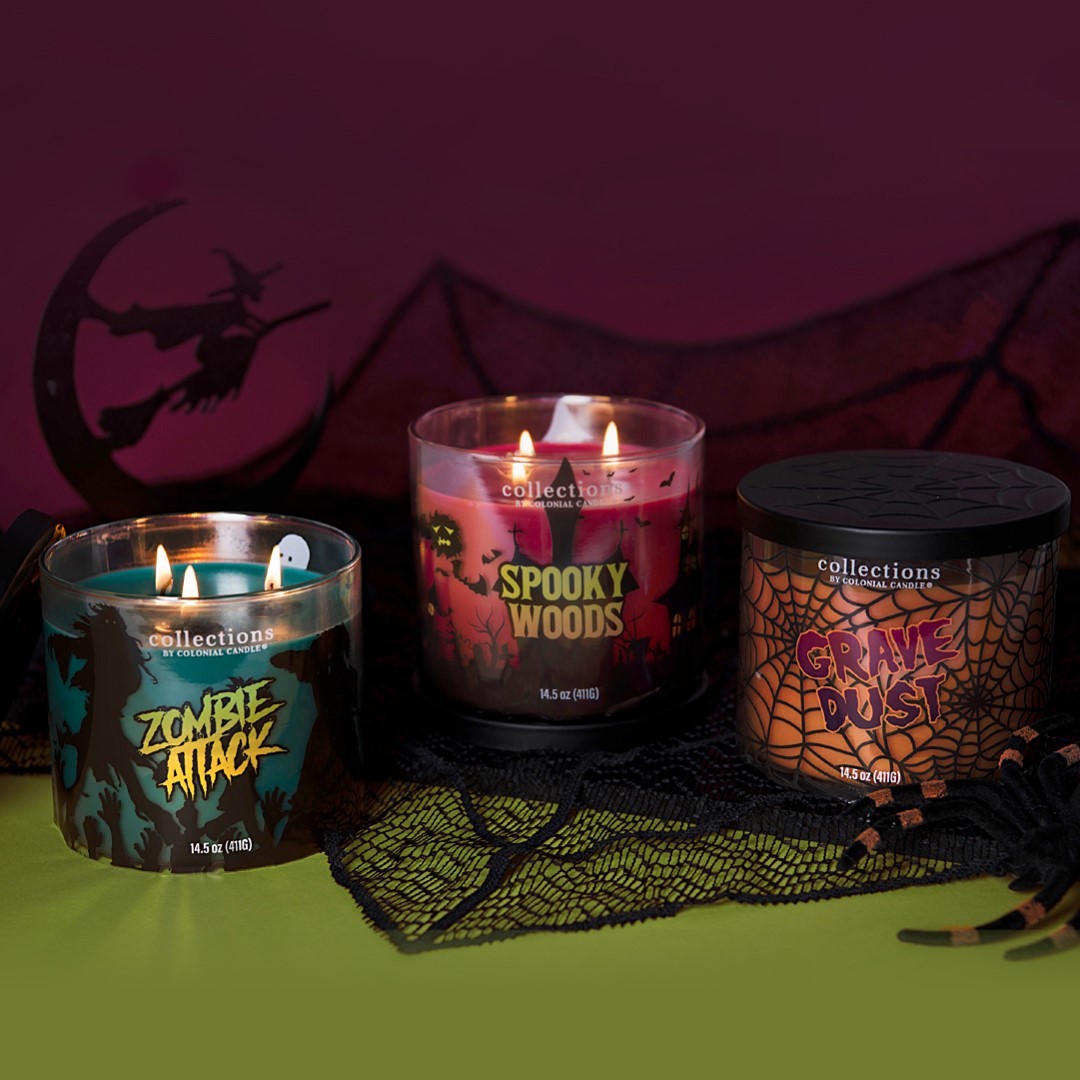 To create the optimal atmosphere for customers, it is good to decor sales space at stationary points of sale. For online stores, a special banner in a good place will be a successful trigger.