Add products by adding codes
Enter the product codes that you want to add to the basket in bulk (after a comma, with a space or from a new line). Repeating the code many times will add this item as many times as it appears.
Discover new Fairytale candle collection from Candle Brothers!
2020-10-02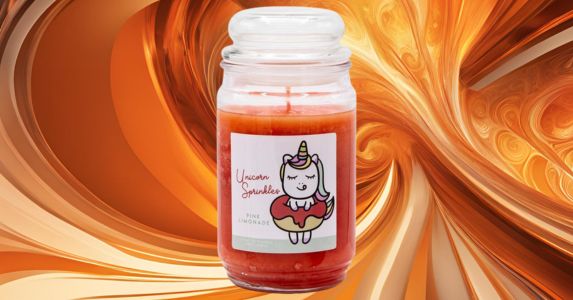 Already available for sale is a new collection of scented candles by Candle Brothers - the Fairytale series. These candles allow you to move to the world of magic and children's joy, all thanks to perfectly matched fragrances, expressive colors and unique, comic labels!
What kind of candles can we find in the Fairytale collection from Candle Brothers?
The collection includes scented candles in large glass jars with a glass lid. Candles have one cotton wick. Each fragrance has an individually selected wax color, which perfectly reflects the theme of the fragrance.
All Fairytale candles from Candle Brothers have a clear, white label on which (depending on the fragrance) we can find a fashionable motif of a unicorn, mermaid or even a lama.
Aromatic candle fragrances from the Fairytale collection by Candle Brothers
The Fairytale collection includes seven unique fragrances:


Cool Unicorn - a fruity cocktail

Unicorn Sprinkes - pink lemonade

Unicorn Splashes - Caribbean waves

Unicorn Vibes - winter night

Llama Drama - apple cider

Mermaid Tails - kiwi with pineapple

Mermaid Cupcake - pumpkin cupcake